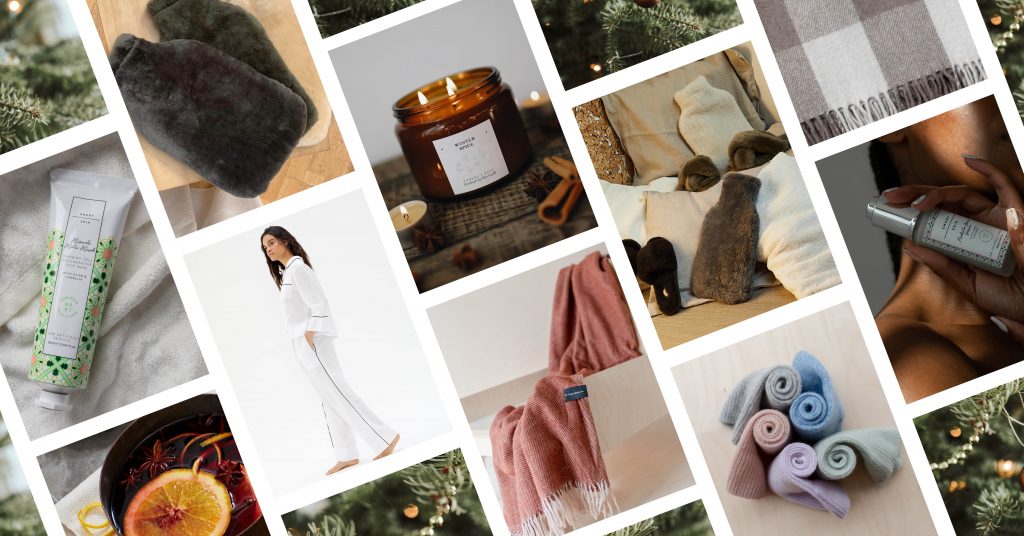 The competition has ended.
While the nights get chillier and the lights get twinklier, and the outside world is festive and fast-paced, a cosy night in complete with spiced mulled wine and nourishing pamper treatments is key to keeping your own sparkle throughout the season. We've teamed up with our favourite brands to offer you the chance of winning a prize bundle worth over £600, so you can settle in for a night of self-care and seasonal festivities and kickstart Christmas refreshed and relaxed.
This fabulous prize includes:
1x Aubrey White Linen Pyjama Set With Black Piping from Hesper Fox
Smart Skin skincare package (inc Super C Protective Facial Moisturiser, Prebiotic Green Serum, Radiance Tonic Toner, Miracle Meta Mask, Multi V Elixir and 100% Bamboo Pads)
1x recycled wool knee blanket from The Tartan Blanket Co.
1x 100% cashmere socks from The Tartan Blanket Co.
1x pair of 100% sheepskin dark grey crossover sliders in grey from Mamu Studios
1x 100% sheepskin dark grey hot water bottle from Mamu Studios
1x Large 3 Wick Winter Spice candle from Ember & Roots
1 bottle of Majestic Wine Mulled Wine
The Holiday DVD
Polar Express DVD
The competition is running until midnight Sunday 12th December – don't miss your chance to win!
To enter, simply fill in your details below!